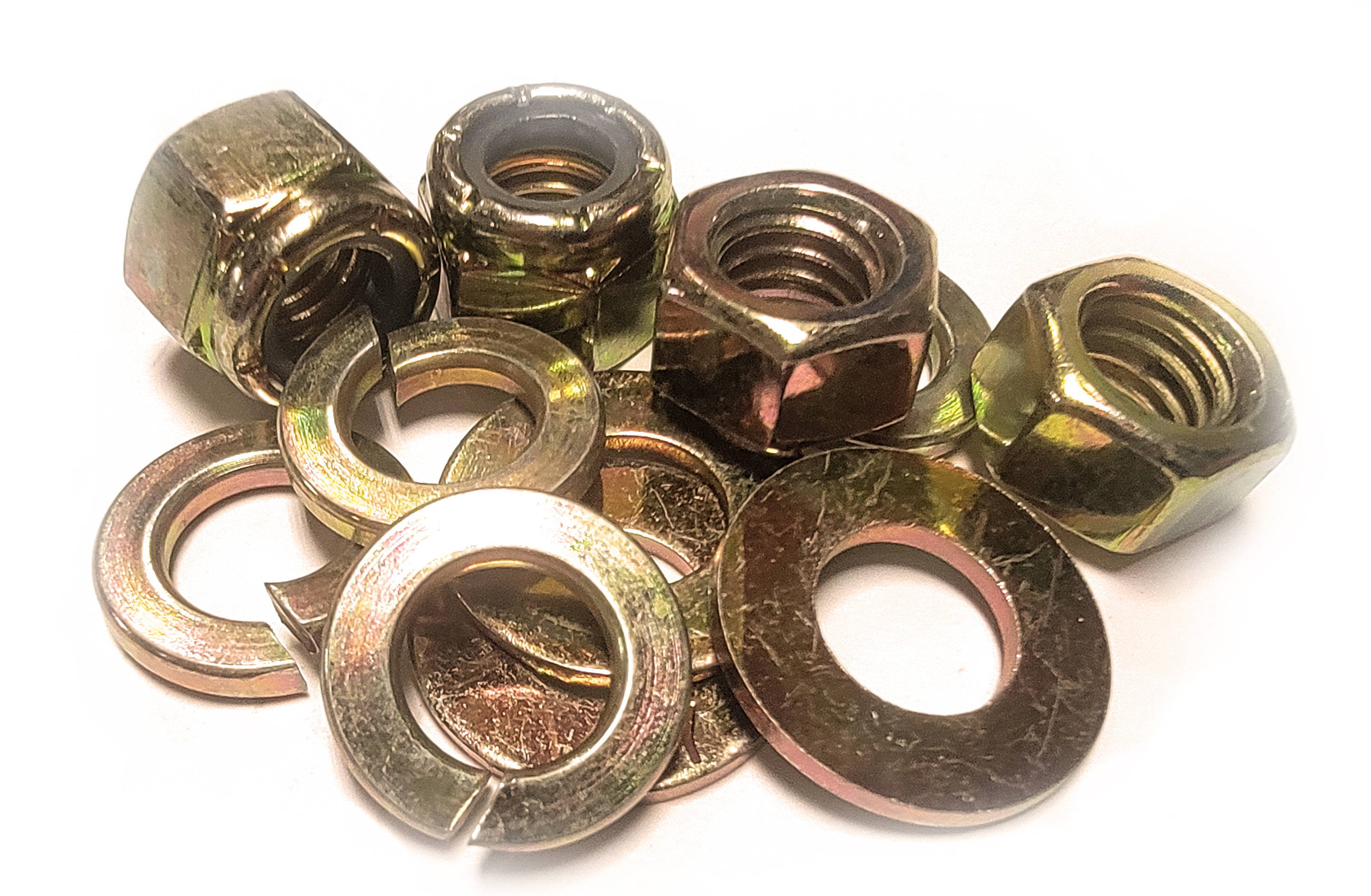 Grade 8 Fine Thread-Nuts & Washers

Thread: Fine

Finish: Yellow Zinc

With a tensile strength of 150,000 pounds per square inch, grade 8 hex cap screws are stronger than grade 5.

This grade is heated similar to grade 5, but they are fully heat treated versus case hardened.

Their strength makes them good candidates for tractor fabrication, suspension applications and other high demand fastening applications.

If you are looking for a larger size, thread type, or finish, please give us a call or send us an email.