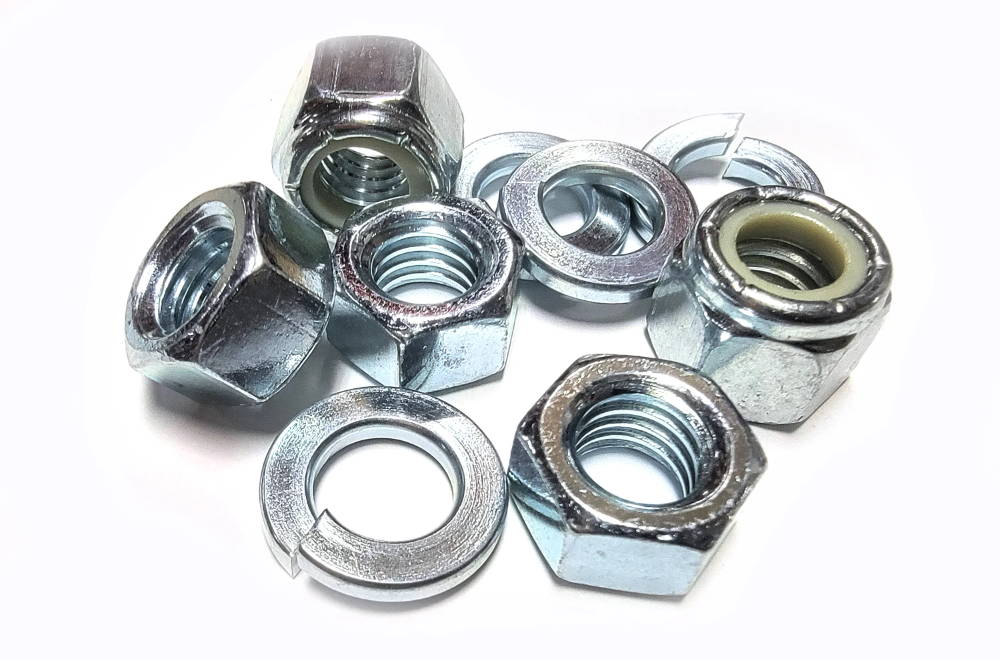 Metric 8.8 Coarse Thread-Nuts & Washers

Thread: Coarse

Finish: Zinc

Metric 8.8 are manufactured using medium carbon steel that has been quenched and tempered. Used in railroad equipment, motors, engines and processing equipment.

Metric 8.8 exhibit good tensile strength and perform well in most environments. They do not perform well in environments that experience temperature extremes.

If you are looking for a larger size, thread type, or finish, please give us a call or send us an email.